(MASTER)CLASSES
I am offering a variety of felting classes where you can learn new skills or improve your felting skills. I teach felt making in an annual program of lessons, workshops and masterclasses in my studio. I am a professional felt teacher and support every student on there own skill level. Ik also support you in your creativity and help converting your idea in to a felted product.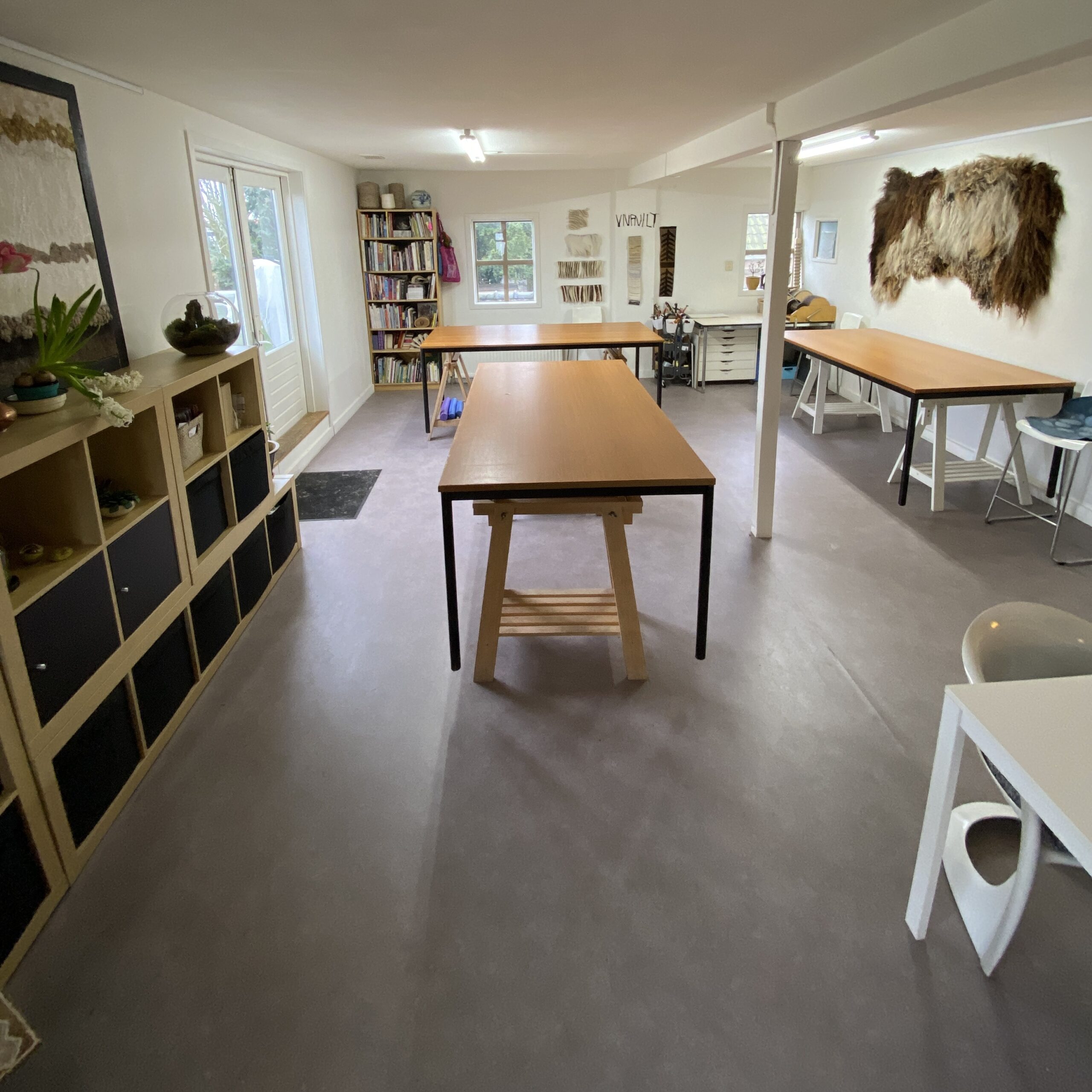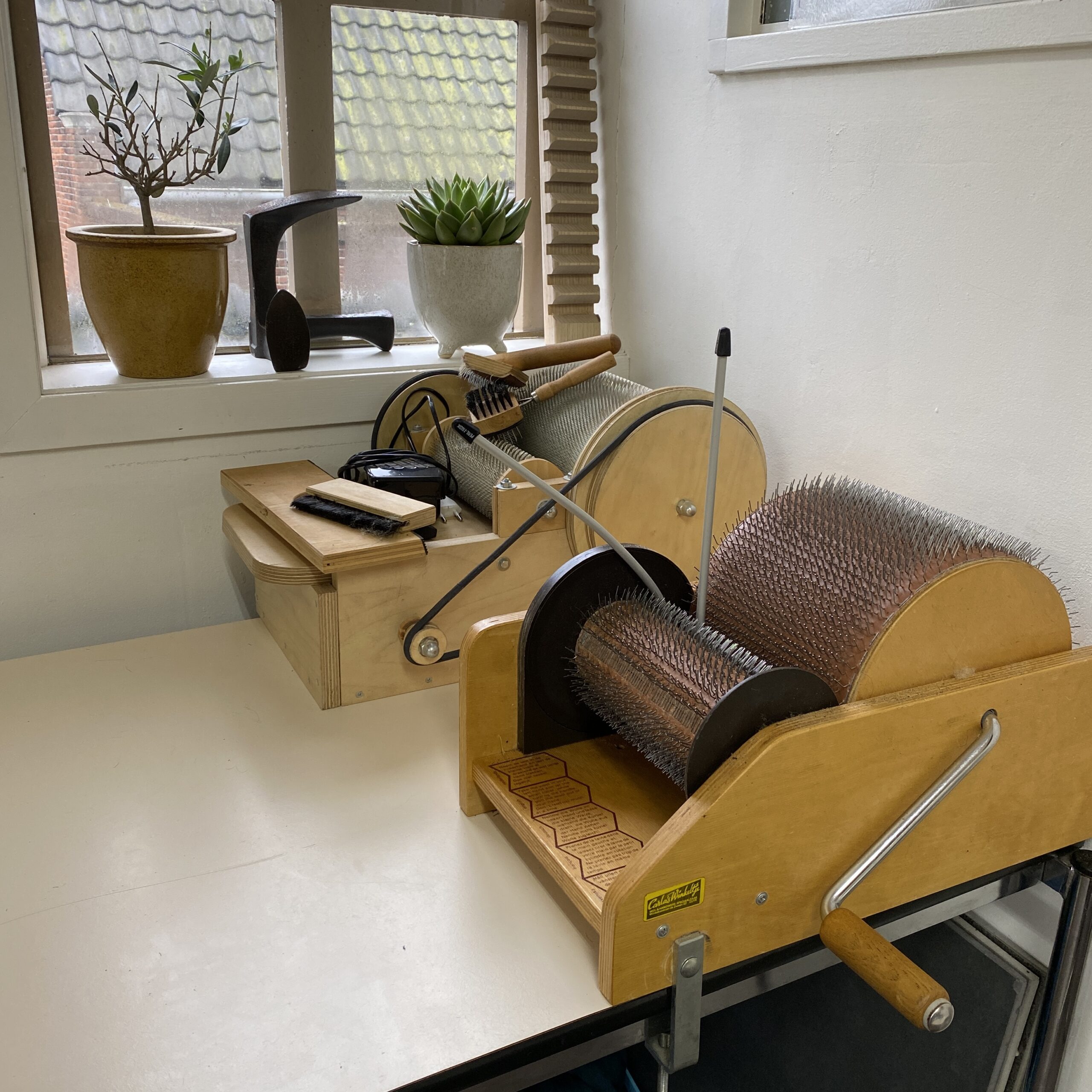 FELTING CLASSES
The emphasis of these ongoing courses is experimenting and discovering felt and its techniques. The lessons are a study in the great variety in the combinations of felting and surface design. Exploring possibilities in felt like layering different wool breeds, nuno felting on fabric, spikes, shibori felt, making holes, carving, working with pre-felt, pockets and resists. These classes are suitable for every skill level.
I teach three classes every week, except for school holidays:
Tuesdays 19.30 – 21.30
Thursdays 10.00 -12.00
Fridays 10.00-12.00
Course fee: 5 lessons 85 euro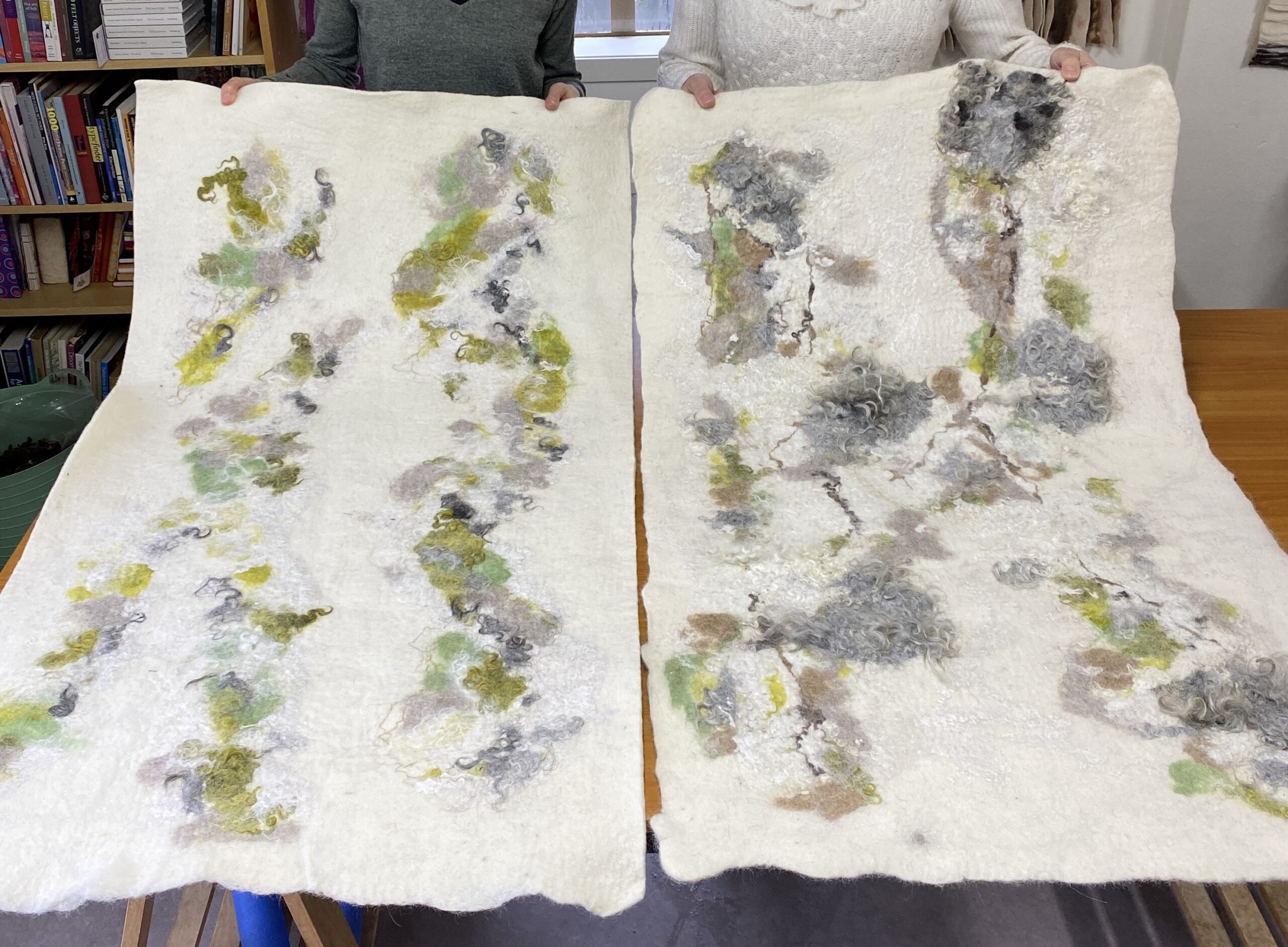 MASTERCLASS WALL ART
This two day masterclass gives you all instruments and knowledge to be able to create an artistic wall hanging customized for your own home. The first day is dedicated on designing and laying out the wool and fibers. The second day is for the actual felting and finally styling your wall hanging. You can make your choice from my extensive stock of raw fleeces and naturally dyed wool and fibers. This masterclass is suitable for every skill level.
Fee : 250 euro including lunch and all required materials.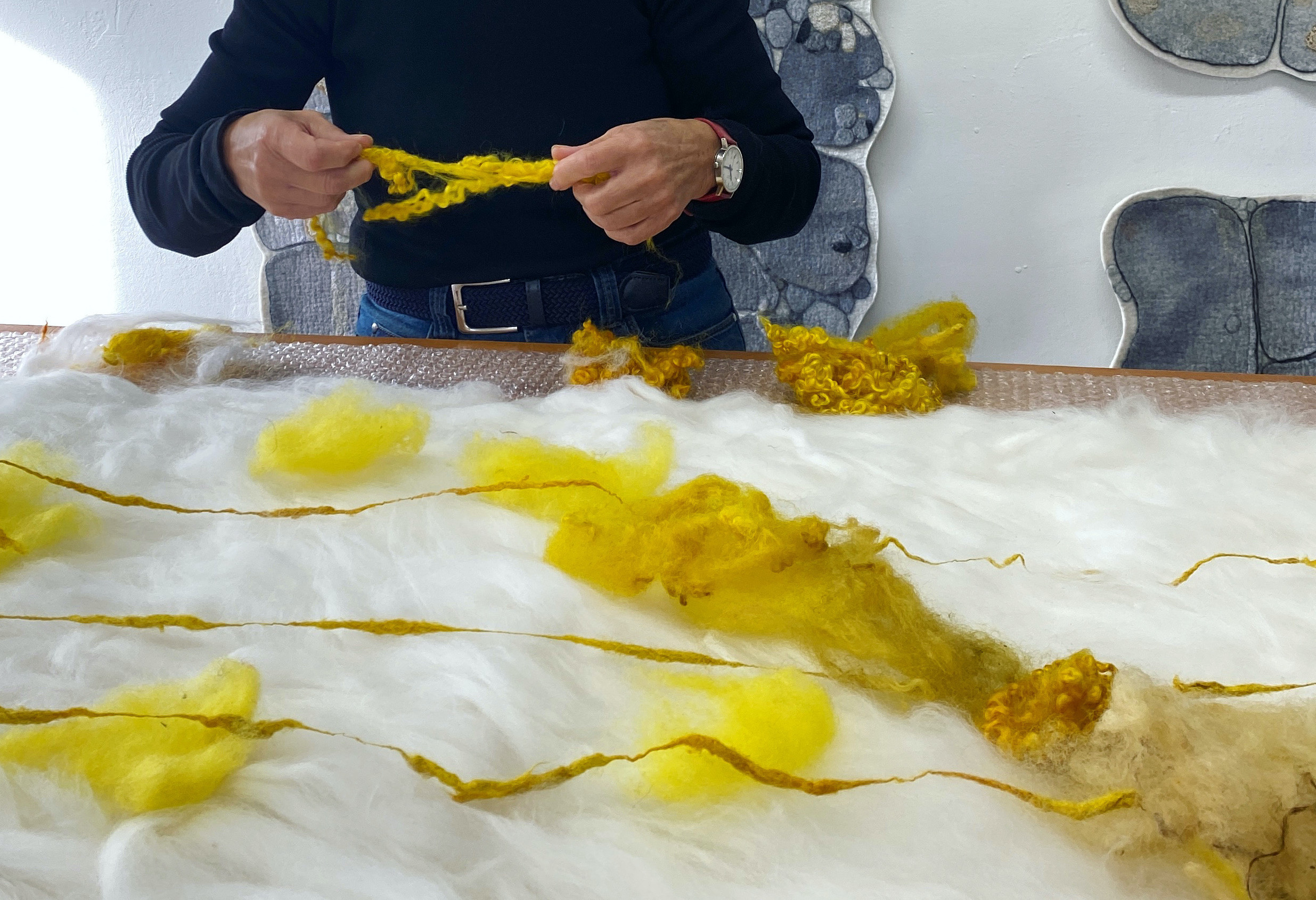 WORKSHOPS

 

I teach different felting techniques on request in a 1 day workshop.
10.00 – 16.0 uur uur including all materials and lunch.

Costs: 110 euro including al materials and lunch.

Choose your workshop: felted sculpture, bag, skirt, raw fleece, boulder, slippers/boots, scarf/wrap, yogamat, wallhanging, interior felt.